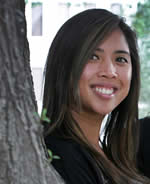 Lyanna Pillazar, MPHc, B.S.
Project Coordinator
Graduate Assistant, Department of Health Science at CSUF
Telephone: (714) 278-8394
Email: lyannap@csu.fullerton.edu
Lyanna Pillazar serves as the study coordinator, assisting with data collection, media development, and the coordination of meetings. She interfaces with students, community partners, and university research teams to coordinate and monitor student activities and accomplishments. Prior to attending graduate school, she facilitated health education curriculum that included nutrition and obesity prevention with Community Health Partnership, a host of the South Bay Area Health Education Center. Her volunteer, internship, and working experiences were primarily community-oriented, serving youth, teens, and undergraduate students.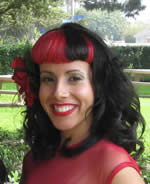 Lizette Martinez, MPHc, B.S.
Graduate Assistant, Department of Health Science at CSUF
Email: lmartinez_47@csu.fullerton.edu
Lizette Martinez is responsible for assisting with website content and development and meeting coordination. She has a background in architecture and has assisted in the design, coordination and development of residential communities and commercial spaces throughout Southern California. Recent trends in sustainable design sparked her interest on how the built physical environment affects health, prompting her to pursue a degree in public health. For the past year, she has served as a graduate assistant, successfully assisting in focus groups, data collection, coordination, and input in falls prevention among the elderly and has served as a volunteer for a mobile, community-outreach unit providing a variety of health services for underserved populations.
CSUF Undergraduate Students Enrolled
Currently, NCW is comprised of over 100 enthused and talented students. Below is the initial cohort; students continue to enroll in the course HESC 470 reaching full capacity. Integration of the diverse individuals and disciplines allows for a multi-faceted discussion and global/group learning of childhood obesity and nutrition concepts.